MARCON 2024 Conference
March 4, 2024

-

March 7, 2024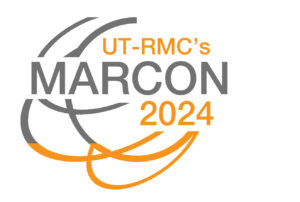 Join us at the 28th Annual Maintenance and Reliability Conference (MARCON 2024) for a Unique Learning Experience
Are you ready to dive into the world of maintenance and reliability? Look no further than the 28th Annual Maintenance and Reliability Conference (MARCON 2024), hosted by The University of Tennessee Reliability and Maintainability Center. This exceptional conference will take place from March 4-7, 2024, at the Knoxville Convention Center in Knoxville, Tennessee. Prepare yourself for an unforgettable experience that goes beyond typical workshops and presentations.
Collaborative Learning and Networking Opportunities
Unlike other conferences, MARCON 2024 focuses on fostering collaboration and personal connections. While attending, you'll have the chance to interact one-on-one with presenters, exhibitors, and fellow attendees. This interactive environment encourages knowledge sharing and provides a valuable opportunity to learn from others' experiences. Engage in meaningful conversations, exchange ideas, and build lasting professional relationships that can benefit your career.
Sharing Best Practices and Emerging Technologies
MARCON 2024 is the perfect platform for companies to showcase their best practices and share insights on new emerging technologies in the field of maintenance and reliability. The conference will feature a wide range of presentations, workshops, and exhibits that highlight innovative approaches to optimize asset management, increase reliability, and enhance operational efficiency. Stay ahead of the curve by learning about the latest trends, strategies, and tools shaping the industry.
Click here for more information!